Willkommen bei Emma Ferien!
Emma Ferien bietet geräumige und gut ausgestattete Ferienunterkünfte für Selbstversorger an, in zwei der spektakulärsten Orte der majestätischen österreichischen Alpen - Obertauern und Schladming. Wir haben eine Reihe von Unterkünften in verschiedenen Größen im Angebot, sowohl im Herzen dieser charmanten Bergdörfer als auch direkt an den benachbarten Hängen.
Obertauern ist bekannt als das schneesicherste Wintersportgebiet Österreichs und Schladming überzeugt ganzjährig mit vielfältigen Outdoor-Aktivitäten. Mit einem Angebot von über 90 Apartments sind wir sicher, dass auch Sie bei uns die perfekte Unterkunft für Ihren alpinen Urlaub finden.
Wir sind seit acht Jahren in Obertauern und seit zwei Jahren in Schladming aktiv und unser kompetentes Personal ist immer vor Ort, wenn Sie Informationen oder einen Rat benötigen.
Um nach Unterkünften zu suchen, folgen Sie einfach dem oben auf dieser Seite angezeigten Link. Um mehr über unsere einzigartigen Apartmenthäuser zu erfahren, klicken Sie hier.
We had an amazing experience at Steinadler. The appartments are really big and nicely decorated. All the required equipment is there (dishwasher, coffeemachine, fridge, freezer, oven)....
Dirkjan T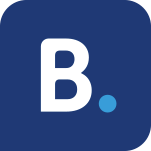 Today we left this great place and felt really sorry for this cuz everything in this hotel was AMAZING !!!! We had the room # a61. This room is just great! It's a penthouse! I can't....
Anastasiya
10 / 10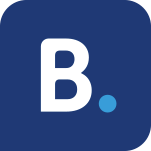 Perfect location near lift. Perfect appartment. Good location near city center; only few taxi minutes away. Good ,fast and value for money taxi service....
Jos
9.6 / 10
We stayed in the apartments for a week in March. They were very well equiped, spotlessly clean and the staff could not have been more helpful. Our group comprised 2 families with....
Elaine W